Fenty Giveaway Bonus Entries
Want to increase your chances of winning $500 worth of Fenty Beauty products? Share this giveaway on your Instagram! Keep in mind that most people won't take the extra 30 seconds to do this, so you'll be increasing your chances of winning this giveaway by more than 5x if you're one of the few who do.
Download these graphics and save them to your phone. You'll find both the static post image and a story post below.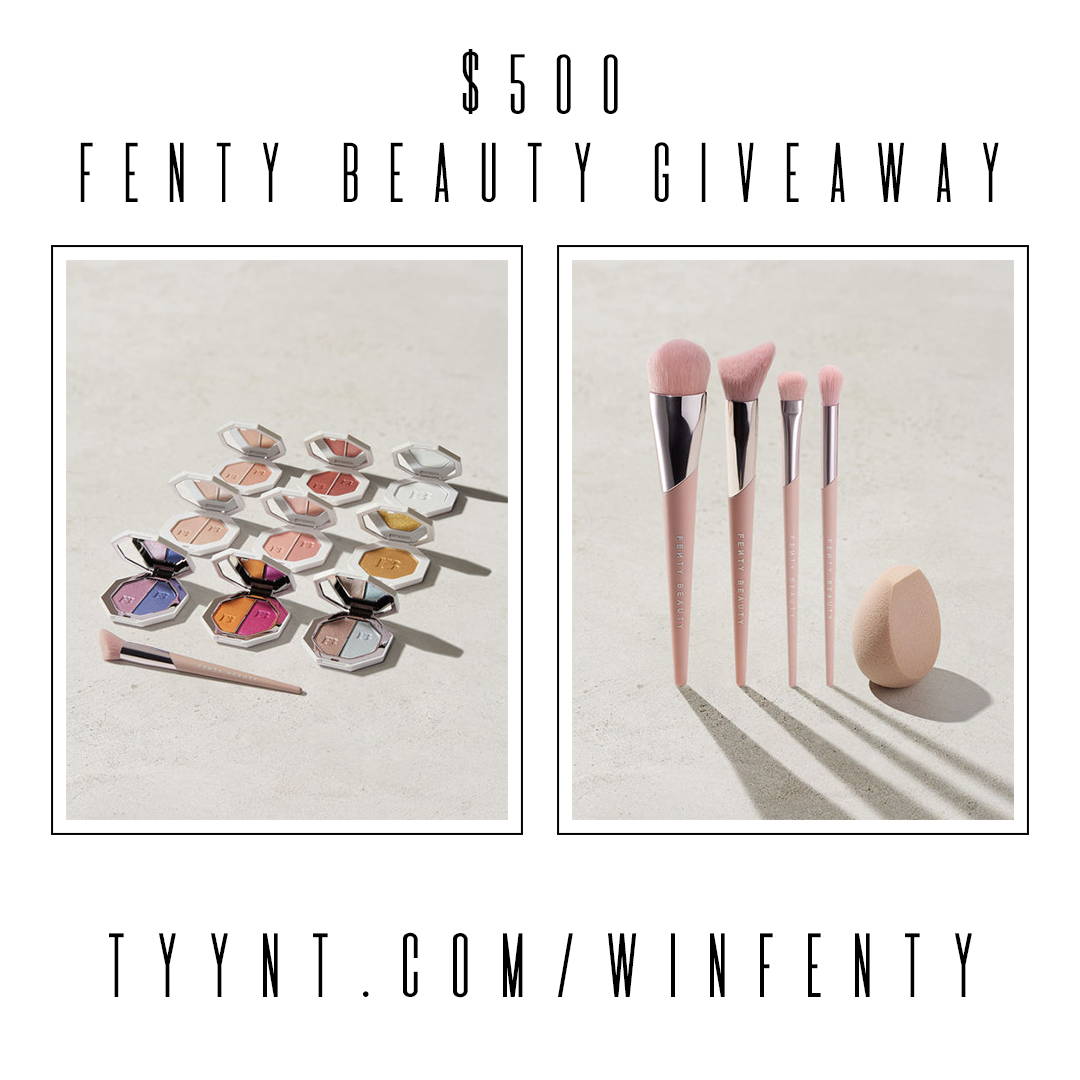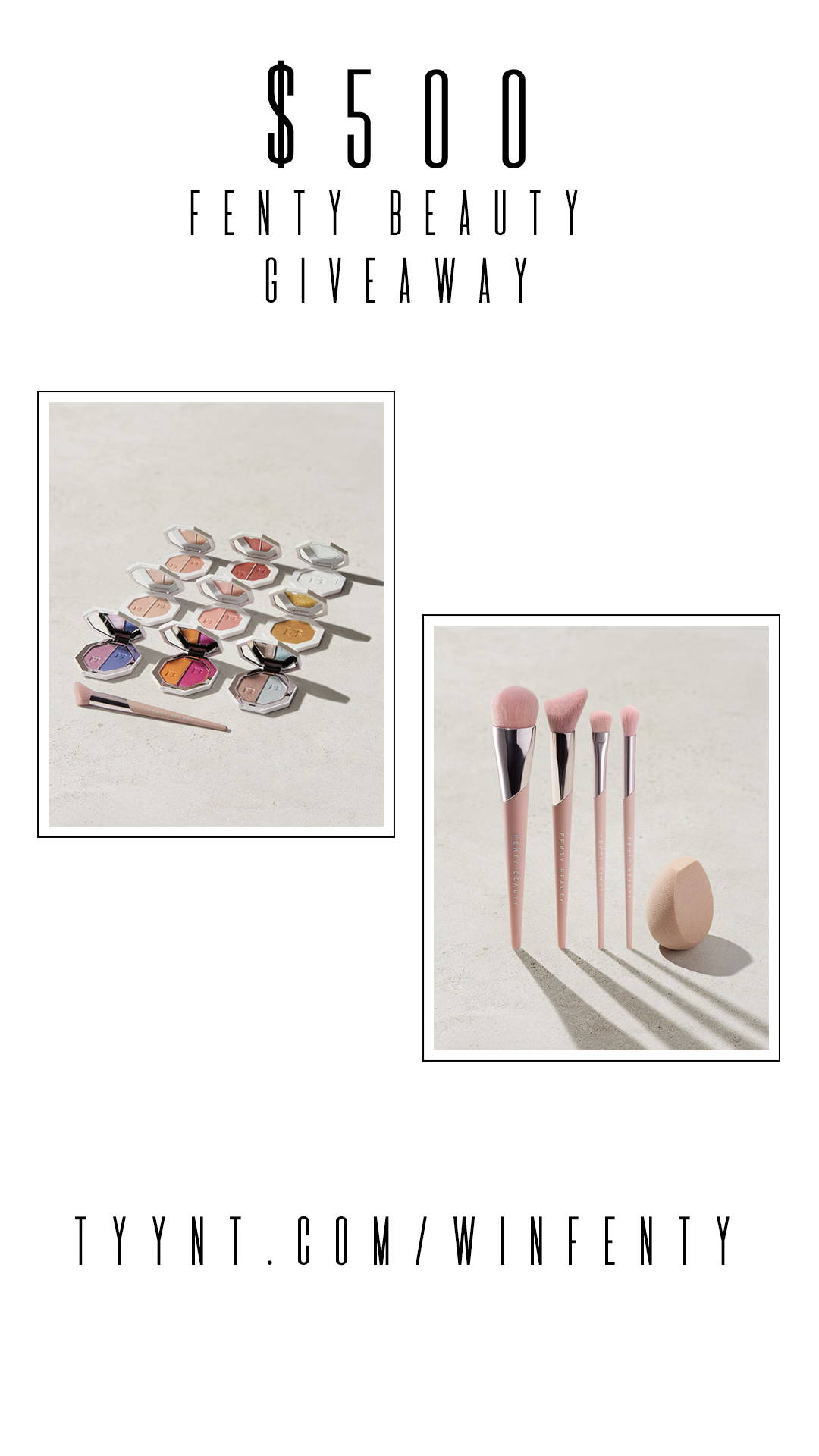 Post the images to your IG page.
Feel free to use whatever caption you want, just be sure to tag us at @tyynteyewear!
Here's a caption you can use: "Super excited to be partnering up with @tyynteyewear on this $500 Fenty Beauty Giveaway! Click link in bio to sign up #giveaway #win #fenty #tyynteyewear"
Recommended Bio : "$500 Fenty Beauty Giveaway"
Bio Link : www.Tyynt/WinFenty